Aid project Togo IV "Aid deliveries for the disadvantaged"
Our project skateboard ball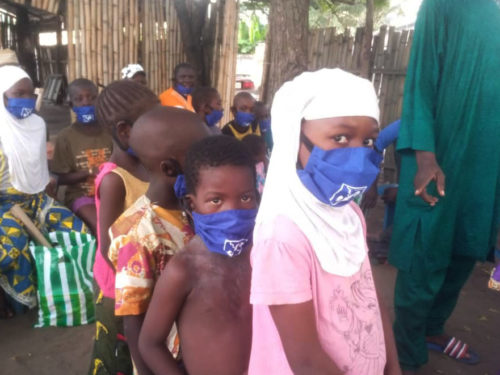 In the context of our previous project "Skateboard-Ball" we had already forged  close links with the physically disabled athletes who belong to the "Handi Sport de Lomé" Association.   It was the goal-keeper Moumouni in particular who gave us some very personal and profound insights into the everyday lives of physically disabled people in Togo. The problem usually affects the whole family: the children's school fees have to be paid, then there is the rent,  school uniform, but also everyday things like food, clean water and any medication they may need.
Most of them have no choice but to beg, since there are no jobs available to them. As we have already reported, the athletes usually collect donations as part of their skateboard ball games out on the streets. Sometimes it's enough, sometimes not.. It is always shared out between everyone.
Sad news
When our staff went to present the donation they were told that Moumouni, with whom we spent 2 days last year and who invited us to his home, had passed away after a short but serious illness. He leaves behind a wife and 5 children. We would like to convey our heartfelt condolences to the bereaved.
On 18 November 2020, Aniel and Blaise presented the school with equipment and face masks on behalf of SEELEVEL. Three of Moumouni's children are already going to school and also benefited from our fundraising campaign.
In a short acceptance speech, the President of the "Handi Sport Club" highlighted the importance of SEELEVEL to his club. He thanked us for our support once again for the disadvantaged and physically disabled people of Lomé. He expressed the wish to continue working with SEELEVEL in the future too, with a view to making the situation there less precarious.
At this point we would like to thank Blaise and Aniel from Germany for their commitment! Without their work, it would be difficult to support the projects and take them forward in these difficult times.
Impressions