Aid Project Togo VI "School supplies for children in need"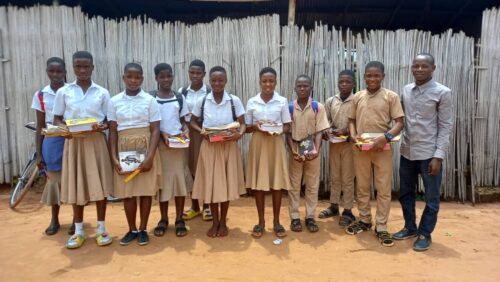 As in the previous year, we were again able to support the CEG LANKOUVI. The school children were equipped with all the necessary utensils needed for the start of the new school year. The school kits included notebooks, pencils, erasers, slate, geometric triangle, folder, ruler and pencil sharpener.
Under discussion: support for the construction of a school building?
Before the team left, the director thanked us profusely and asked SEELEVEL to help build a school. We will discuss this in the coming weeks.
Support for the disadvantaged in the poor quarters of Lomé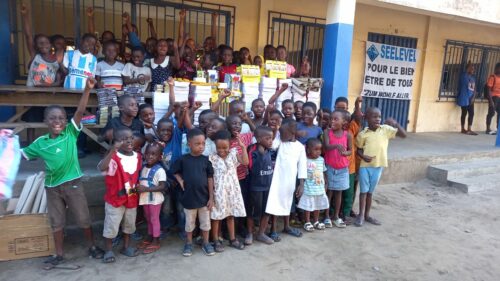 In 2022, SEELEVEL was again able to give 146 needy children in the suburbs of Lomé a good and happy start to the new school year. The 93 children and young people are orphans and children of players from the Handisport association. A sports club consisting of people with physical disabilities. Almost all of them live in the area around Amoutiévé, Bassadi. We had already supported the association in the past with sports equipment for their skateboard-ball sport.
Impressions